Passionate. Authentic. Beautiful.
Elyse is an Australian model, Ambassador, entrepreneur and TV personality. Born and raised in Melbourne, Australia, Elyse has built a thriving career base while maintaining a reputation that is professional, kind and genuine.
Elyse's modelling journey started at age ten for several family brands such as Target; but it was when she landed her first big break – a Jay Jays campaign, Elyse decided to make modelling her full time career.
This was followed in 2015 by roles as a fitness model for popular Australian surf brand Billabong, ambassador for the Melbourne Grand Prix and the Melbourne Spring Racing Carnival. The following year saw Elyse become the face of the Ulta 3, the Caulfield Cup Carnival; an ambassador for the Golden Slipper and an ambassador for DHL's 'Safer Beaches' campaign.
In 2017, winning Channel Nine's The Block with longtime partner Josh Barker cemented Elyse's popularity with the Australian public. Following their success on The Block, Elyse and Josh established J&E Projects, a budding building business.
Elyse secured further ambassador roles in 2017 for Aveda Haircare, Seafolly, Davidoff 'Cool Water' Fragrance and the coveted role as the face of Myer. She also became a WaterAid ambassador in 2017, her first charity ambassador role, and since then Elyse's commitment to philanthropy has grown. Giving back  has become a daily ambition for Elyse, in particular looking after our ocean and making her life as eco-friendly as possible.
Elyse's determination, hard work and resilience have allowed her to build a diverse portfolio including property, production, ambassadorships, philanthropy and author – Elyse launched her book 'From Me to You' late in 2018.
With her cheeky humour and down to earth nature, Elyse has the perfect combination of being realistic and aspirational. Australia has come to know and love Elyse. Her social media following is a true testament to her adorable charm and a brilliant example of how grounded she remains both in front of the camera and behind it.
Elyse and Josh now call Byron Bay home. They love the relaxed beach lifestyle and enjoy being part of the eco conscious Byron community. They recently welcomed a son, Sunny, and believe their new home is the ideal place to raise Sunny and their fur children!
ACHIEVEMENTS
Launch of 'J&E Projects' 2018
'From Me To You' book launch 2018
Winner of The Block 2017 with partner Josh Barker (since the win, the pair have established J&E Projects)
Magazine Cover's: Stellar, Women's Health, InStyle, Who, Fitness First, Body Soul, Women's Fitness
CURRENT PARTNERS
Fisher Price
Land Rover
TAG Heuer
Proud & Punch
FOLLOW ELYSE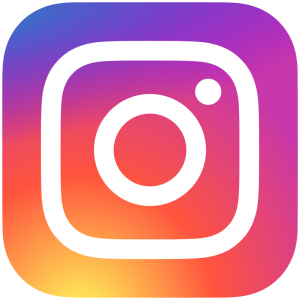 @elyse.knowles
 www.elyseknowles.com.au
 www.jandeprojects.com